Rosemount Pressure Products –
Any manufacturing facility, any process application has a pressure measurement requirement. Pressure can be measured when a pressure sensing element, typically a diaphragm is in contact with the medium that has to be measured and based on that measurement some action can be taken. There are both pressure gauges and pressure transmitters. A pressure gauge would show the pressure at the point of measurement only while a pressure transmitter would send the reading to a remote location, facilitating some action based on the measurement.
Rosemount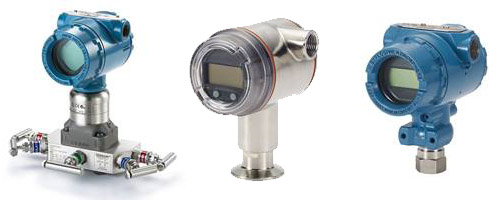 With over 10 million devices installed worldwide, comes unmatched reliability and improved capabilities that help you to increase plant productivity and lower total cost of ownership. Rosemount™, Paine™, Daniel™ and Roxar™ products provide a broad offering available to suit virtually every application.
Products
Rosemount Pressure Products.