Rosemount Temperature Products –
It is crucial that temperature be measured when running any process. Temperature measurement and monitoring the temperature is a good indicator of the health of the process. If the temperature changes unexpectedly, that could imply there is something wrong with the process that is running. This can result in wrongly manufactured items (For example, biscuits in an oven could be burnt or raw) or items that do not meet the required quality standard.
We measure temperature using a Resistive Temperature Device (RTD) or Thermocouple.
Rosemount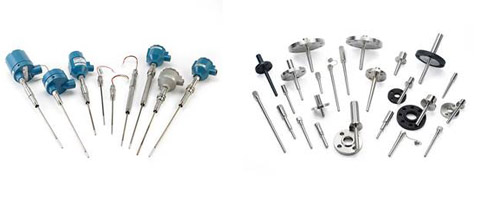 For over 60 years, Rosemount™ and Paine™ products have been recognized for leadership in the process industry. As your trusted temperature partner, Emerson delivers factory-tested, ready-to-install temperature assemblies. Our temperature instrumentation provides reliable and accurate measurements in the toughest applications, helping you maintain ideal temperature levels and keep your materials and operation flowing smoothly.
Products
Rosemount Temperature Products